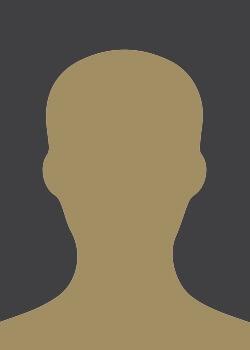 Presenter
Charles Bronfman
Chairman, The Andrea and Charles Bronfman Philanthropies, Inc.
As Chairman of The Andrea and Charles Bronfman Philanthropies Inc., Mr. Bronfman oversees a family of charitable foundations in Israel, Canada and the United States. In today's world, Charles Bronfman is probably best known for his role as Co-Chairman of Birthright Israel. This highly successful program, created as a gift from one generation to the next, provides an educational travel experience to Israel for young Jewish adults aged 18 to 26. Mr. Bronfman was Chairman of Koor Industries Ltd., one of Israel's largest industrial holding companies, from 1997 to 2006. Prior to the December 2000 formation of Vivendi Universal, he was Co-Chairman of The Seagram Company Ltd. and had served as Chairman of the Executive Committee since 1975. In addition, he was Chairman and principal owner of the Montreal Expos Baseball Club from 1968 to 1990. Over a memorable 24-hour period in 1992, he was honored by making the ceremonial first pitch at the World Series in Toronto, the first such contest ever to be played outside the United States. At noon the next day, in Ottawa, he became a Member of the Queen's Privy Council for Canada and later that evening was inducted as a Companion of the Order of Canada, that country's highest civilian honor. Mr. Bronfman has been awarded six honorary doctorate degrees from universities in Canada, the United States, and Israel. In 2002, he and his late wife, Andrea, were awarded Honorary Citizenship of Jerusalem, only the second and third North Americans ever to receive this honor. Mr. Bronfman's life-long commitment to Jewish affairs led him to serve, from 1999 to 2001, as the first Chairman of the United Jewish Communities, the merged North American entity comprised of United Jewish Appeal, the Council of Jewish Federations and United Israel Appeal. He is an Honorary President of the United Israel Appeal of Canada and served as Co-Chairman of the Board of Trustees of the McGill Institute for the Study of Canada until September 2008. He is now Honourary Founding Co-Chair. In 2002, Mr. Bronfman joined the Board of Trustees of Mount Sinai Medical Center in New York and in 2003, joined the Board of Trustees of Brandeis University. Mr. Bronfman serves as an Honorary Board Member of the Gift of Life Bone Marrow Foundation and sits on the Board of Village Academies, a network of college preparatory public charter schools based in Harlem, New York. Born on June 27, 1931 in Montreal, Canada, to the late Saidye (Rosner) Bronfman and the late Samuel Bronfman, Mr. Bronfman attended Selwyn House School, Montreal, Quebec; Trinity College School, Port Hope, Ontario; and McGill University, Montreal. He was married to Barbara Baerwald with whom he has two children and five grandchildren: Stephen Bronfman and Claudine Blondin Bronfman – the parents of Alexandra, Samuel, and Olivia; and Ellen Bronfman Hauptman and Andrew Hauptman – the parents of Lila and Zack. Mr. Bronfman was married to Andrea Morrison in 1982 until her untimely death in January 2006. His family with Andy includes her three children and three grandchildren: Jeremy and Marci Cohen – the parents of Danielle, Scott and Talia; Tony and Moira Cohen; and Pippa Cohen. Mr. Bronfman is married to Bonnie Roche-Bronfman, a highly regarded architect. They reside in New York City.
Become a TIGER 21 Member
Success is where we begin.
Submit Inquiry
Become a TIGER 21 Chair
TIGER 21 Chairs have achieved the kind of success most people can only imagine. Now is your opportunity to do even more – for you and for others.
Submit Inquiry