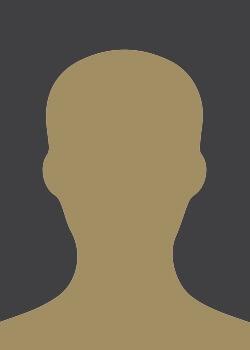 Presenter
Henry Crumpton
Chairman & CEO, Crumpton Group LLC
Ambassador Henry A. Crumpton is the founder of Crumpton Group LLC, a strategic international advisory and business development firm. CG works with global corporations, including those in the infrastructure, energy, and financial services industries. Ambassador Crumpton advises CEOs and their teams on the political, security, and commercial dynamics in emerging and frontier markets.Ambassador Crumpton is a Director of Argan Inc. He is also on the advisory boards of The Coca-Cola Company, AECOM, Inc., and DC Capital Partners, a private equity firm. He is a member of the Council on Foreign Relations and an honorary member of the OSS Society. He received a B.A. in Political Science from the University of New Mexico and a Masters in International Public Policy, with honors, from Johns Hopkins University's School of Advanced International Studies. In 1981, Ambassador Crumpton joined the CIA's Clandestine Service as an operations officer. For most of his 24-year career he operated in the foreign field, including assignments as Chief of Station. In Washington, he served at the FBI as Deputy Chief of the International Terrorism Operations Section, 1998-1999. He was Deputy Chief (Operations) of CIA's Counterterrorism Center, 1999-2001. He led CIA's Afghanistan campaign, 2001-2002. Some of his achievements have been portrayed in the best-selling books Bush at War, American Soldier, First In, Jawbreaker, and At the Center of the Storm. He was Chief of the CIA's National Resources Division, 2003-2005.From 2005 until 2007, Ambassador Crumpton served as the Coordinator for Counterterrorism at the U.S. Department of State.Ambassador Crumpton is the New York Times bestselling author of The Art of Intelligence: Lessons from a Life in the CIA's Clandestine Service (2012). He is also a contributing author to Transforming U.S. Intelligence (2005).Ambassador Crumpton is the recipient of the Intelligence Commendation Medal; the George H.W. Bush Award for excellence in counterterrorism; the Sherman Kent Award, in recognition of an outstanding contribution to the literature of intelligence; the Donovan Award; and the Distinguished Intelligence Medal, the CIA's highest award for achievement.
Other TIGER 21 Insights you might be interested in:
Become a TIGER 21 Member
Success is where we begin.
Submit Inquiry
Become a TIGER 21 Chair
TIGER 21 Chairs have achieved the kind of success most people can only imagine. Now is your opportunity to do even more – for you and for others.
Submit Inquiry