CHAIR SPOTLIGHT: JEFF HAYS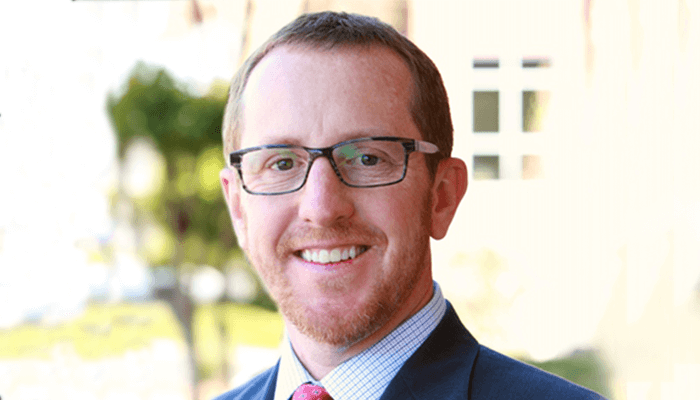 The TIGER 21 Chair Spotlight introduces you to the remarkable people that make up the TIGER 21 community. This week, meet Jeff Hays, TIGER 21 Nashville Chair.
Jeff Hays
TIGER 21 Chair,
Nashville
What made you decide to become a TIGER 21 Chair?
When I was first approached about launching the Nashville TIGER 21 chapter, I was not interested. I was in the middle of ramping up a new business and time was not a resource that was plentiful. However, once I began to explore the concept, I quickly realized that the educational and networking opportunity available through TIGER 21 was too great to pass up. Where else but TIGER 21 could I have the ability to access the collective intelligence of, not only the smartest people in Nashville, but some of the smartest people in the world.
In your opinion, what are the benefits of being a TIGER 21 Member (or chair)?
Most people come to TIGER 21 for the education, but I believe they stay in TIGER 21 because of the relationships. To have a confidential, conflict-free board of advisors allows conversations and eventually relationships that go well below the surface. In my opinion, this is where real impact, learning, and change can occur.
Provide three reasons why someone should want to be a TIGER 21 Member.
Community, Education, and Investments. The first thing I noticed when I experienced TIGER 21 at the annual conference was the community. Whether a Member was from London, Nashville, or New York, the welcoming nature of the TIGER 21 community was unbelievable. Second was the incredible quality of speakers and educational opportunities in both a corporate setting and in our smaller group. From behavioral finance, to estate planning, to parenting, the resources and opportunity to learn at TIGER 21 are unparalleled. And last, but not least, is the investment opportunities. Because of the strong TIGER 21 network, local groups can gain access to Private Equity, Venture Capital, Real Estate, Capital Markets, Angel Investing, or any other investment deal they would like to explore.
What is your best piece of advice you have heard during a meeting?
Let go of the FOMO (Fear Of Missing Out). Understand your risk tolerance, develop a plan, and stick to it.
Was there a decision that changed your life?
Deciding to leave the comfortable world of a corporate structure to launch a business was probably one of the hardest and best decisions of my life. When I decided to be an entrepreneur, I knew that I would live and die on my own talent and ability. It was not always easy, but once I experienced the thrill of doing my own thing, there was no going back.
What is your best piece of advice for a young wealth creator?
Be contrarian. As someone that has been involved in the capital markets for over 20 years, I have seen first-hand how "herd think" can cause an investor to run over the cliff with all of the other lemmings. The most successful investors always run against the herd.
What is your greatest concern about the market?
When you combine lofty valuations with tightening monetary policy, things do not typically end well for the stock market.
What is the biggest risk you took that paid off?
Besides starting my own business, the biggest investment risk I ever took was in late 2008/early 2009. I levered up my stock portfolio when it felt like the world could come to an end. Over the next several years, those trades turned out to be very profitable. It may not have been the smartest thing I have ever done, but it was the most profitable.
Fun Facts:
Last book you read"Think Like a Freak" by Stephen Dubner and Steven Levitt
Favorite Book"Blue Like Jazz" by Donald Miller
Favorite InvestmentMy Lakehouse
Favorite Place you have travelledFlorence, Italy
Favorite FoodEverything in Italy
Five words to describe yourselfBalanced, Disciplined, Faith, Family, Work-in-Progress
Favorite InnovationThe "off" button
---