FLASH REPORT: SUMMER 2020 POLL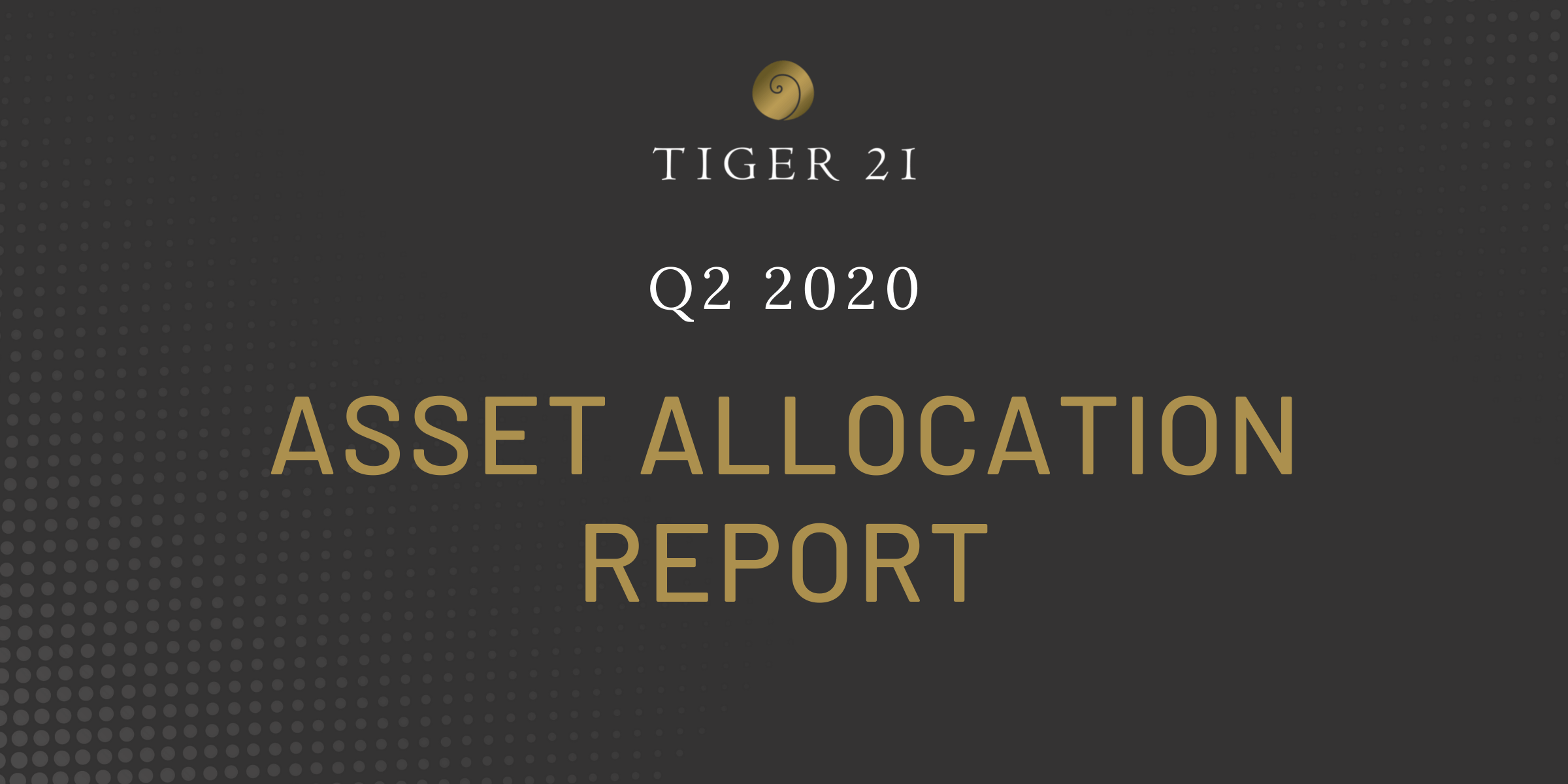 Amid a global pandemic, Cash levels have been raised in an unprecedented fashion to an all-time high of 19% within Members' portfolios and the consensus shows the "new normal" is not expected until midway through 2021.
Even then — things will likely "never be the same."
Due to these unprecedented times, TIGER 21 conducted Flash Polls in June and July to supplement our quarterly Asset Allocation Report. Results indicated Cash has moved to a decades high allocation of 19% as Members are reaching for safety due to dramatic concerns about the economy, although some Members are also building reserves for opportunities to pounce on, if prices adjust dramatically and unique opportunities can be identified. Members report it is not the time for "business as usual."
Members feel there is a 41% chance for a severe recession or depression from today's economic situation and most do not expect we will get back to a "new normal" until June 2021.
Early indication also suggests Members have increased Gold holdings to between 2% and 3%, suggesting they have more than doubled allocations to Gold, although some part of this is simply a reflection in the rise of Gold prices.
The gulf between "Wall Street" and "Main Street" has never been greater, in Members' minds. Deep concern about America's failure to competently address COVID-19 relative to other developed nations has put the US standing on the world stage and Members confidence in the near to midterm economy at unprecedented risk. Despite these growing concerns, Members continue to express a long-term confidence in the American economy. While raising Cash and liquidating assets, they continue to look for investments with dramatic long-term upside opportunity. The "window remains open" but the "bar for business" is simply much higher than during normal times.
Indications suggest that the dramatic increases in Cash reflected reductions of Public Equity, Real Estate, and Private Equity. With Members' typical high allocations to Private Equity and Private Real Estate (combined over 50%), it is generally easier to liquidate Public Equity quickly and certain Hedge Funds or other liquid instruments.
The regular, periodic TIGER 21 Asset Allocation Report for the second quarter of 2020 showed marginal increases in Members' allocation to Public Equities, offset by marginal declines in Real Estate. As a result, these allocations should be considered "pre-" or "early-COVID-19" allocations. Allocations to Cash, Currencies, Commodities, Fixed Income, Hedge Funds, and Private Equity were steady, during the initial months of the quarter. However, dramatic changes from these allocations were indicated in Flash Polls conducted in June and July of 2020, as indicated, above.
Members did generally feel well positioned to weather any storm, going into COVID. Already high levels of cash and low exposure to public equity markets allowed Members to adjust, in an orderly manner, as the quarter unfolded, and the enormity of the potential economic toll began to dawn on Members. While on average, there was little need for panic, Members clearly started raising Cash, and early results of the August poll showed increased Gold allocations and reduced exposures to Public Equity, Miscellaneous, and Real Estate. The recent Flash Poll suggests the reductions were across the board, but because Public Equity was more liquid, chips were taken off that table "first."
Methodology
The TIGER 21 Asset Allocation Report measures the aggregate asset allocations (on a trailing 12- month basis) of TIGER 21 Members based upon their individual annual Portfolio Defense presentations, with approximately 1/12th of the Membership participating each month throughout the year. As a result, dramatic changes in a given month or quarter are only fully reflected over subsequent quarters.
Disclaimers
Liability & Accuracy
These materials should not be interpreted as a recommendation or opinion by TIGER 21 that you should make any purchase or sale or participate in any transaction. TIGER 21 does not guarantee the accuracy of or endorse the views or opinions given by the authors of these materials. TIGER 21 will not be liable for any errors or inaccuracies in such materials, or for any actions taken in reliance thereon. TIGER 21 is not a registered investment adviser or broker-dealer and does not provide investment advice or recommendations to buy or sell securities, to hire any investment adviser or to pursue any investment or trading strategy.
Sharing & Distribution
The TIGER 21 Asset Allocation Report is not permitted to be published in its entirety and/or otherwise publicly distributed outside of the TIGER 21 website unless authorized by TIGER 21 PR & Media Relations. Please contact pr@tiger21.com with any questions.
---