High-Net-Worth Investors Doubling Down on Stocks | TIGER 21 Founder & Chairman Featured on CNBC.com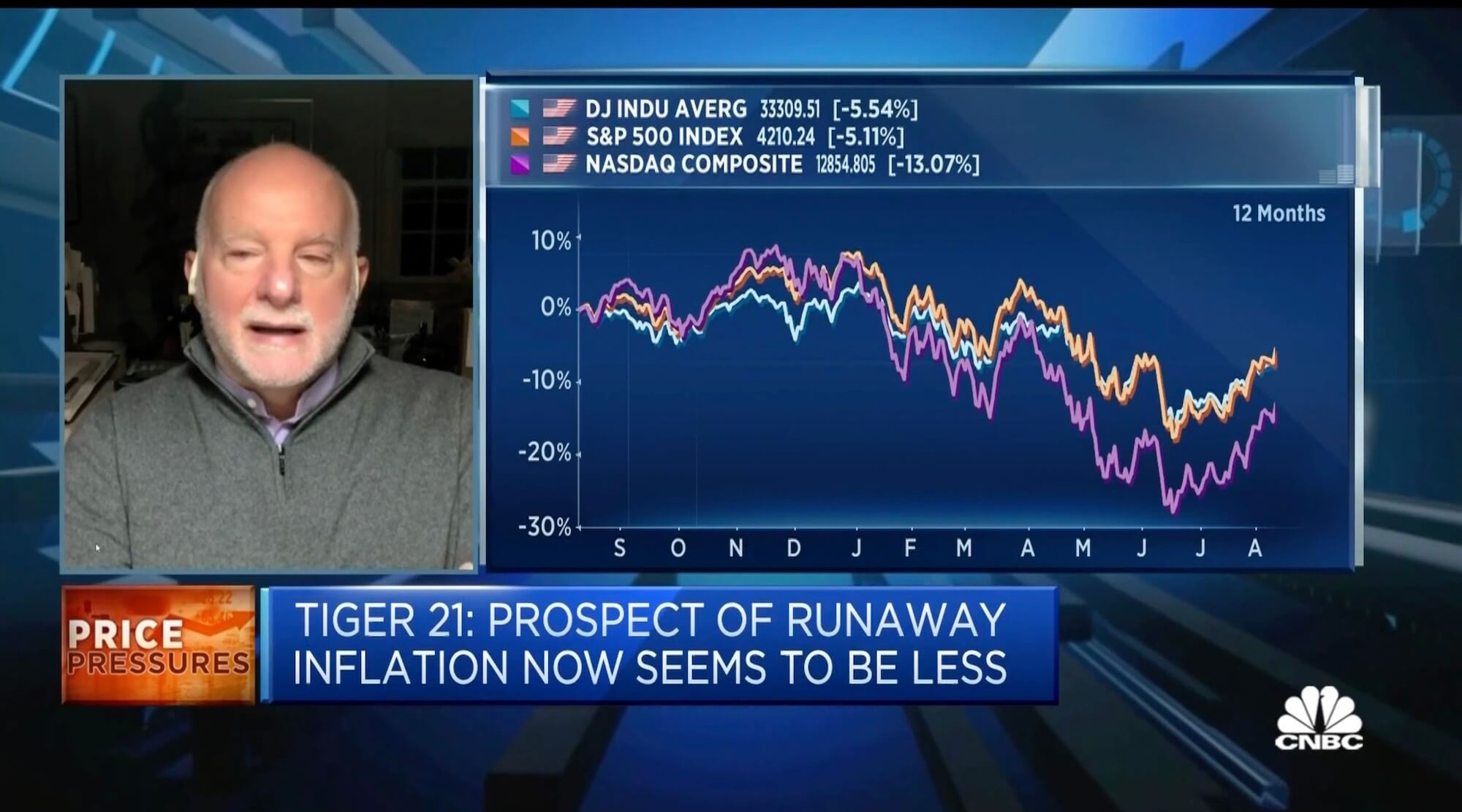 TIGER 21 Founder and Chairman Michael Sonnenfeldt was recently featured on CNBC, discussing current investment opportunities — noting that TIGER 21 Members see "some 'real bargains' in the stock markets." While reviewing changes in Members' asset allocations amid inflation and a potential recession, he mentioned that cash allocation is at an unusually high percentage, indicating that Members could be looking for deals and inflation hedges in the short term.
Read the full CNBC article here.
TIGER 21 consists of almost 1,200 Members, and individuals must have at least $20 million in liquid assets to qualify for membership. Learn more about TIGER 21's qualifications for membership here.
---