TIGER 21'S UK EXPANSION AND CURRENT MEMBERS' INVESTMENT ALLOCATIONS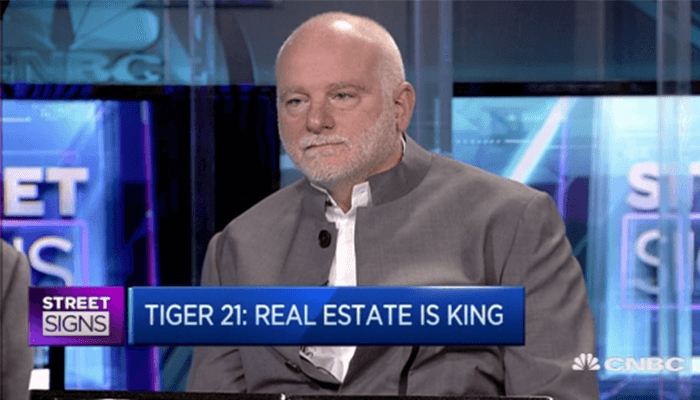 Last week, Michael Sonnenfeldt, TIGER 21's Founder and Chairman, was in London for TIGER 21's UK expansion. While in London, he was interviewed by the Financial Times and CNBC Europe. We have included key takeaways from each below:
Key takeaways from the CNBC interview include:
Real estate has remained the largest asset allocation measured by TIGER 21 Members' portfolios.
Public market assets have generally lost their appeal due to higher prices.
Private equity has risen in popularity among investors because of its long-term returns as well as providing individuals an opportunity to capitalize on their own experiences.
Though overall investment in hedge funds has declined significantly, Members are still interested in investing in those that follow long/short and relative value strategies, which have seen good returns in this low interest rate environment.
Key takeaways from the Financial Times interview include:
Wealthy individuals are looking to their peers to help them with preserving their personal and familial wealth, and to assist with future financial planning efforts, philanthropic endeavors, and legacy impact.
TIGER 21 provides a confidential environment for Members to discuss the challenges and benefits that their wealth creates.
"Most of our Members are wealth-creators, first-generation entrepreneurs, so they made their money building small businesses into large businesses. When they sell it, their natural inclination is to roll up their shirtsleeves and invest in another small business because they have the expertise and the tolerance to do that." 'Äì Michael Sonnenfeldt (CNBC, October 21, 2016)
---