WHY HIGH-NET-WORTH INVESTORS ARE INCREASING THEIR CASH HOLDINGS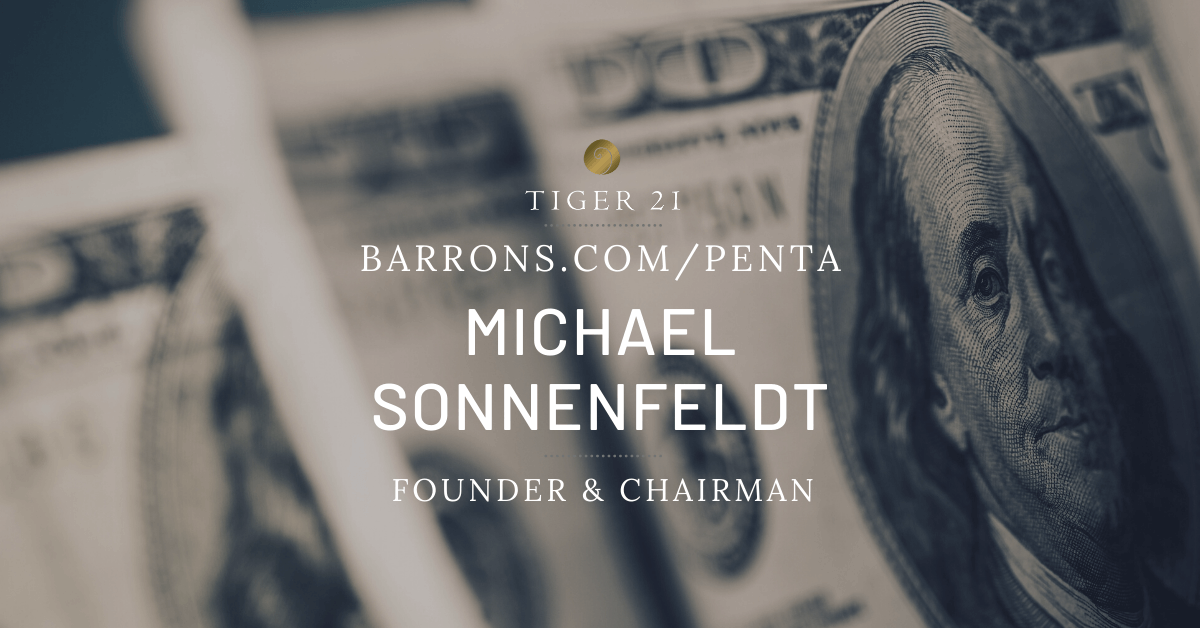 Barron's Penta featured an article on TIGER 21's recently-released Asset Allocation Report and where its high-net-worth Members are investing.
The following topics were covered:
TIGER 21 Members had 12% cash holdings in their portfolio in the third quarter of 2019 — the highest percentage since the first quarter of 2013.
TIGER 21 Founder & Chairman Michael Sonnenfeldt was quoted, "Our Members have been continuing to increase their allocation to cash, which suggests that they want to avoid being forced to liquidate core holdings at discounted prices in a downturn."
Members had 29% of assets allocated in real estate and private equity remains more popular than public equity.
Click here to read the full article.
Scroll down to complete the form below and receive the most recent TIGER 21 Asset Allocation Report
---