Putting Together Your Own Personal Board of Directors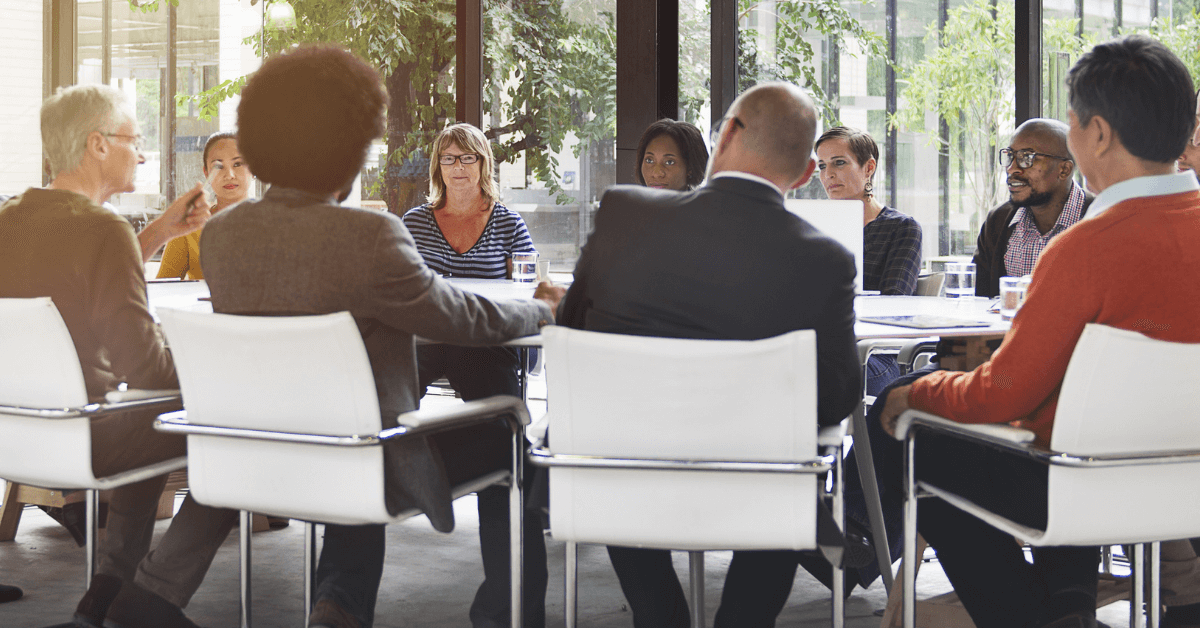 What a Personal Board of Directors Can Do for You
Many high-net-worth individuals find that throughout the course of building great success, unanticipated and complex questions often arise. These questions may span a wide array of topics, including but not limited to smart investment, wealth preservation, family dynamics, philanthropy, health and wellness, legacy planning, and even family issues. Although highly successful people may have a team of professional advisors such as attorneys, wealth managers, and family office managers to support them with "practical matters," these hired advisors are not always able to identify on their own the blind spots and biases that a group of more personal advisors can provide in order to help solve problems that uniquely impact those who are extraordinarily successful.
This is where a "personal board of directors" comes in. This board is somewhat similar to the senior leadership group that advises a company or organization, though its members do not always meet in formal settings and are much less biased than a corporate board of directors since their sole purpose is to provide impartial feedback and not profit from your success. They are meant to provide support and advice through the challenges and opportunities that come along with having significant wealth as well as protection from making mistakes that could have a negative impact.
A lot of the advice that I find invaluable is on the personal side. I have benefitted from guidance on everything from my personal investments, to marriage, and to being a good parent. On the corporate side I learned many things as well, including advice on how to best structure my company and my funds, and how to become a better and more focused leader.

Jatin Desai, Chief Financial Officer / Principal of Peachtree Hotel Group,
and TIGER 21 Member
Creating Your Board
This team of advisors must be carefully curated, according to Art Markman, the Annabel Irion Worsham Centennial Professor of Psychology and Marketing at the University of Texas at Austin, and author of Bring Your Brain to Work: Using Cognitive Science to Get a Job, Do It Well, and Advance your Career. Markman calls it a "mentoring team," but the idea is very much the same. "If you are a high-net-worth individual, what you need are advisors to propel you forward," Markman says. "It's rare that all of the things you need reside in a single individual." That's why, he says, it takes a team.
The best approach is to surround yourself with people who have expertise you need in fields such as law, technology, or finance, and experts in and out of your industry. It is helpful to speak with a diverse group of peers to generate important questions that could lead you to solutions, learn from others' experiences, and obtain honest guidance — shining a light on blind spots on just about every aspect of your life that you might otherwise have missed. If strategically assembled, your group will result in making all participants smarter, more creative, and more productive as they can leverage the wisdom, insight, and experience of one another to arrive at answers.
Many people leave the work of assembling a personal board of directors in the hands of a membership organization like TIGER 21, Vistage, or Young Presidents' Organization (YPO). While Vistage and YPO focus on helping groups of CEOs run and grow their businesses, TIGER 21 specifically assembles diverse Groups of 12 to 15 high-net-worth entrepreneurs, investors, and executives for its Members who are looking to build a network and preserve their wealth after having achieved great success.
Benefits
The goal of a personal board of directors is to have a group of available, committed, and most importantly, impartial individuals who can be counted upon to have knowledge, skills, or experience that you do not possess in areas that are important to you and your success both personally and professionally. If selected carefully, a personal board of directors can be an amazing resource and can offer a great deal of peace of mind.
I've experienced tremendous transformation, mentorship, and empowerment. I've become wealthier – not just from a financial perspective – but with my character building, my resilience and unconventional wisdom. I have become healthier in every possible way you can imagine because of my fellow TIGER 21 Members and their tremendous emotional support and collective expertise. How much would you pay for wisdom, for experience, for knowledge you don't have? Those are assets that are the most valuable.

Cherry Miyake, Serial Entrepreneur, Investor, and TIGER 21 Member
Trusted Insights
Assembling the right experts in the various fields can be challenging and time consuming to do on your own – especially if you don't have a big enough or diverse enough network. Another option is to find an organization that can expand your network or that can provide you with a built-in personal board.
TIGER 21 offers a safe space for high-net-worth individuals to explore new investments, shape positive family dynamics, and discuss impactful philanthropy initiatives with other extraordinarily successful individuals. Groups encompass Members who are hands-on and want to take a front seat on the unique journey of wealth and legacy preservation for themselves and one another.
Other TIGER 21 Insights you might be interested in:
---