Tampa Bay Business & Wealth: Profile on Tampa Bay TIGER 21 Chair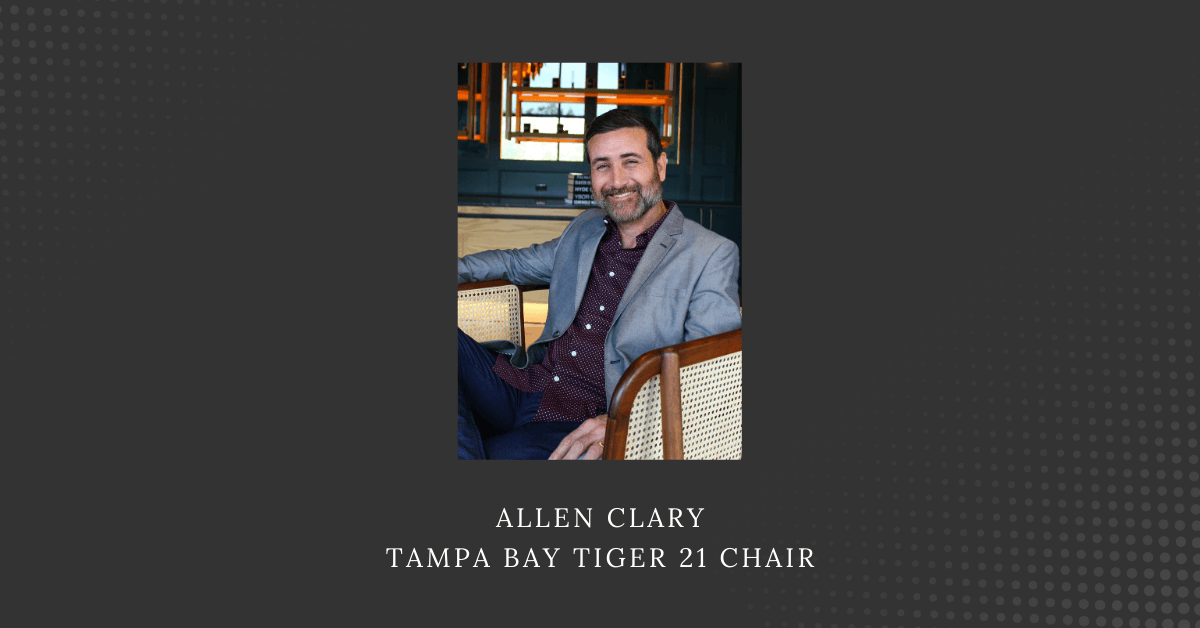 Chair of the Tampa Bay TIGER 21 Group, Allen Clary shares his entrepreneurial journey and how what he accomplished ties into the mission of TIGER 21 as an organization and his leading a Group in this article written by Jo-Lynn Brown of Tampa Bay Business & Wealth magazine. He emphasizes how TIGER 21 creates an extended family with other Members who have walked similar paths and want to learn from each other, not just on business but health, relationships, and personal life.
Click here to read the full article.
It's not just business either. TIGER 21 Members talk about life balance and health, including mental health, and the toll that starting, running, and sometimes selling off a business can take on a person and their families.

Allen Clary, Chair of TIGER 21 Tampa Bay TIGER 21 Group
---