Catalyst | Interview With Tampa Bay TIGER 21 Chair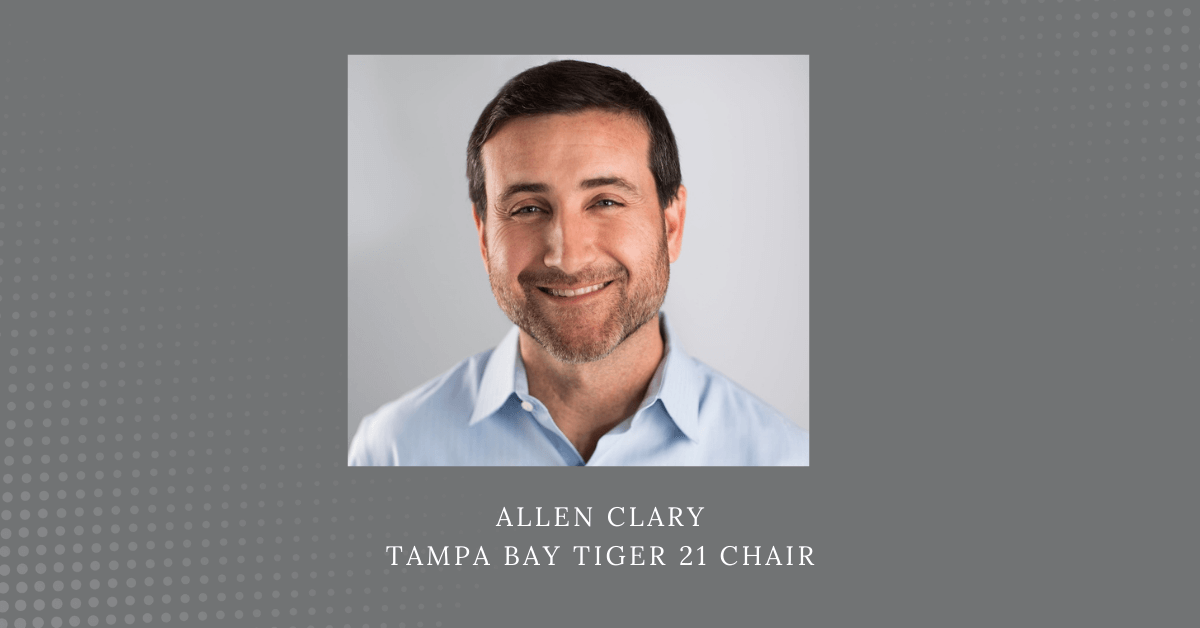 The new Chair of the Tampa Bay TIGER 21 Group, Allen Clary, was featured in St. Pete Catalyst. He discussed why he is a good fit for leading this Group, including his deep experience in the entrepreneurial space. He discussed wealth and how it can both enhance and distort a person's life and relationships.
Click here to read the full article.
more Members and applicants who are at a crossroads in their lives and careers. Most have sold a business, are considering a sale or have stepped back from day-to-day operations, and they're looking for guidance as to what should come next. But if you don't have your legs and you don't have good peer support, you can really get upside-down in certain situations.

Allen Clary, Chair of TIGER 21 Tampa Bay TIGER 21 Group
---