TIGER 21 FOUNDER ON WHY MEMBERS ARE TRIMMING THEIR STOCK HOLDINGS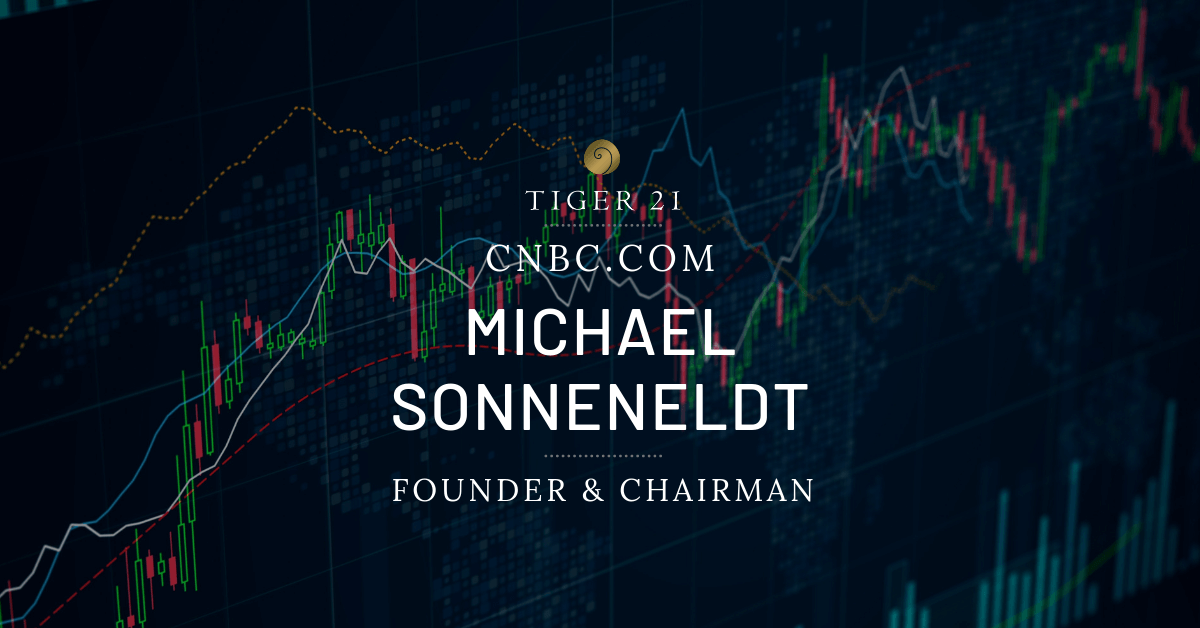 CNBC.com featured an article on TIGER 21's recently-released Asset Allocation Report and shifts in the investment allocations of its high-net-worth Members.
The following topics were covered:
Why Members have reduced their holdings in public equities and continue to sit on hefty cash cushions.
Members' increasing optimism about real estate and how this is reflected in the 2% increase in allocation to this asset class from the previous quarter.
TIGER 21 Founder Michael Sonnenfeldt also discussed the Fed and the prospect of lower rates: "Members said it's one thing if they stop raising rates, but if they start lowering rates, it's a real red flag."
Click here to read the full article.
Scroll down to receive the most recent TIGER 21 Asset Allocation Report
---