Art Basel Miami Beach Survival Guide | TIGER 21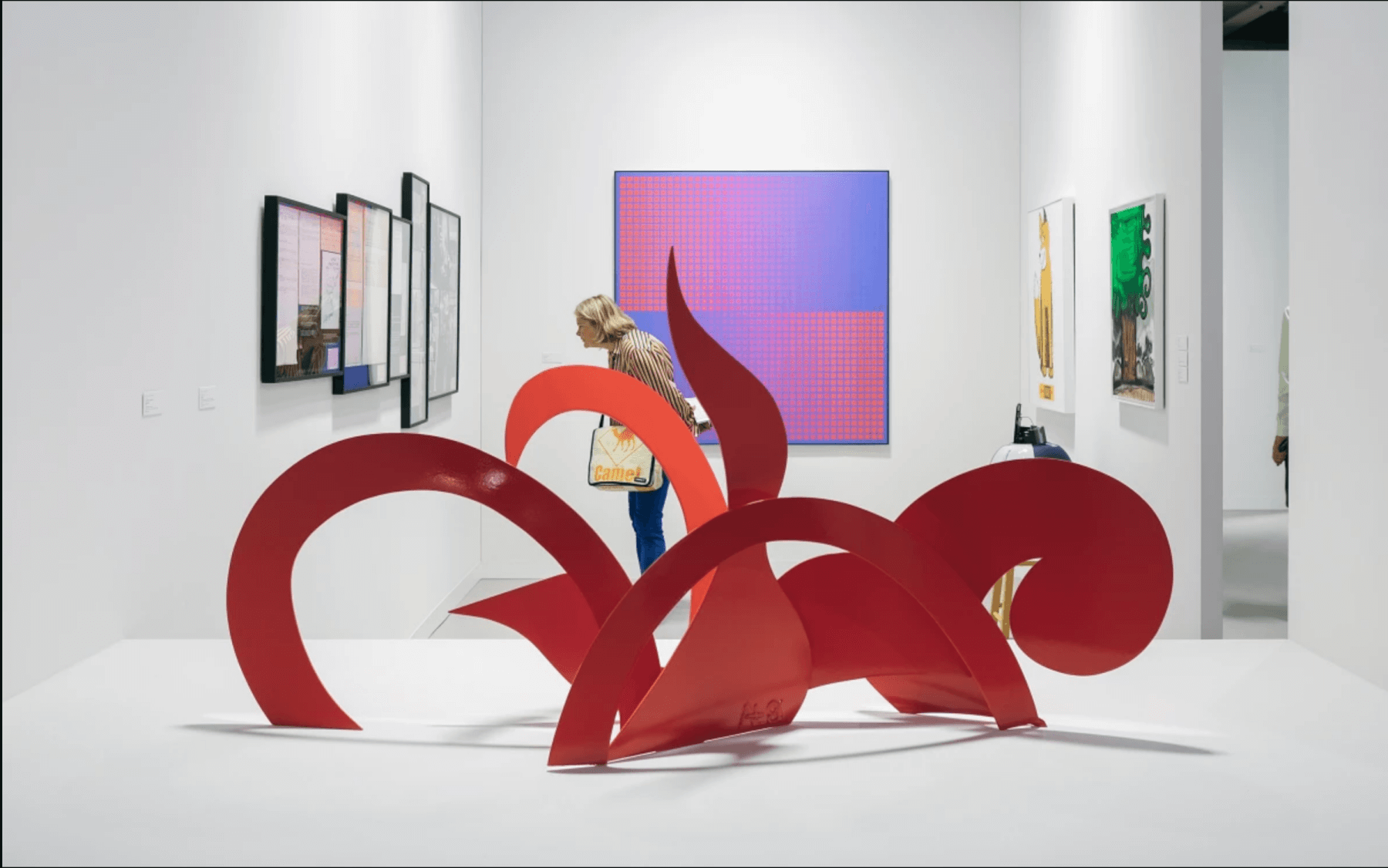 ART BASEL MIAMI BEACH SURVIVAL GUIDE
Headed to Miami to see some art? Not sure how to make the most of your visit? Here is everything you need to know about Art Basel Miami Beach.
Art Basel Miami: What? Where? When?
Art Basel is an international art fair held annually in Basel, Hong Kong, Miami, and Paris. First introduced in 2002, Art Basel Miami Beach will be celebrating its 20th anniversary this December. It focuses on contemporary art and hosts hundreds of galleries from around the world.
The fair takes place at the Miami Beach Convention Center and consists of multiple sectors:
The main sector includes galleries from five continents that exhibit works by modern, contemporary, and emerging artists
Meridians, a space within the fair where you can find solely large-scale pieces, including sculptures, installations, and performances
Nova, a sector of galleries that presents works of art created in the past three years
Positions, which includes galleries that highlight singular projects by individual artists
Editions, a sector of galleries that represents prints, editions, and multiples
Conversations, a platform that Art Basel has created to exchange ideas on topics surrounding the international art scene, featuring more than 30 speakers on nine panels
The 2022 fair starts on Tuesday, November 29, with three by-invitation-only days. It is open to the public from Thursday, December 1, until Saturday, December 3.
Make Your Plan for Art Basel Miami
There is so much to see at Art Basel Miami Beach, so to avoid art fatigue, plan your visit in advance. Download the map from Art Basel's website or use their app to have it handy on your phone.
If you want to make the most of the fair, you might have to come back a few times during the week. It is always a good idea to make a list of must-see galleries and rank the rest by priority, as there are more than 200 galleries participating in the fair.
Connecting with Artists and Galleries at Art Basel
If you like a specific artist or a certain work, it is always a good idea to chat with the representing gallery. A few questions to ask can be: Who is the artist and how established are they? Have they exhibited in other galleries or participated in museum shows? What is their educational background? Have they received any grants and awards before? What is their present work about and how does it compare to their other works?
Preparing for Art Basel: Do Some Research
Although it is vital to ask the representing gallery about an artist and their work, consider doing independent research or consulting external sources. Try to find as much information as possible on the artist and their market: some might have a secondary market (i.e., auction results of their past work) that can help you gauge the price points. Some artists, however, will only have a primary market (i.e., a sale of an artwork either through a gallery or directly through the artist's studio), and the artist's prices might not be as transparent. You may want to consult an expert who can offer guidance throughout the entire process. It is helpful to choose an individual or firm, which works solely on your behalf, always acting independently from galleries, auction houses, and dealers, offering strategic insight into the art market.
Don't Forget about the Satellite Art Basel Events
Throughout the past two decades, Art Basel Miami Beach has grown in popularity, giving rise to many satellite exhibits and events that happen in the city around the same time. Amongst many others, there is Art Miami in Downtown Miami, Pinta Miami in Wynwood, which focuses on Latin American and Hispanic artists, and Design Miami in Miami Beach, which showcases furniture, lighting, and design accessories.
Spend Some Time to See Public Exhibitions during Art Basel Miami
In addition to the fairs, there are various museums and public institutions in Miami worth visiting: among others, Pérez Art Museum currently displays Bulgarian-born artist Christo's works on paper, while the Bass Museum is showcasing Argentinian artist Adrián Villar Rojas's commissioned sculptural and installation works.
Wear the Right Shoes and Have Fun!
You should expect to be on your feet for the majority of the time, so make sure that your shoes are comfortable. And above all, enjoy yourself at the fair!
---
Zhanna Ter-Zakaryan, Art Advisory Staff, of The Fine Art Group, a global appraisal and advisory firm focused on meeting the challenges of a continuously changing market in the collection of fine art and other valuables.
---