Is Art a Good Investment?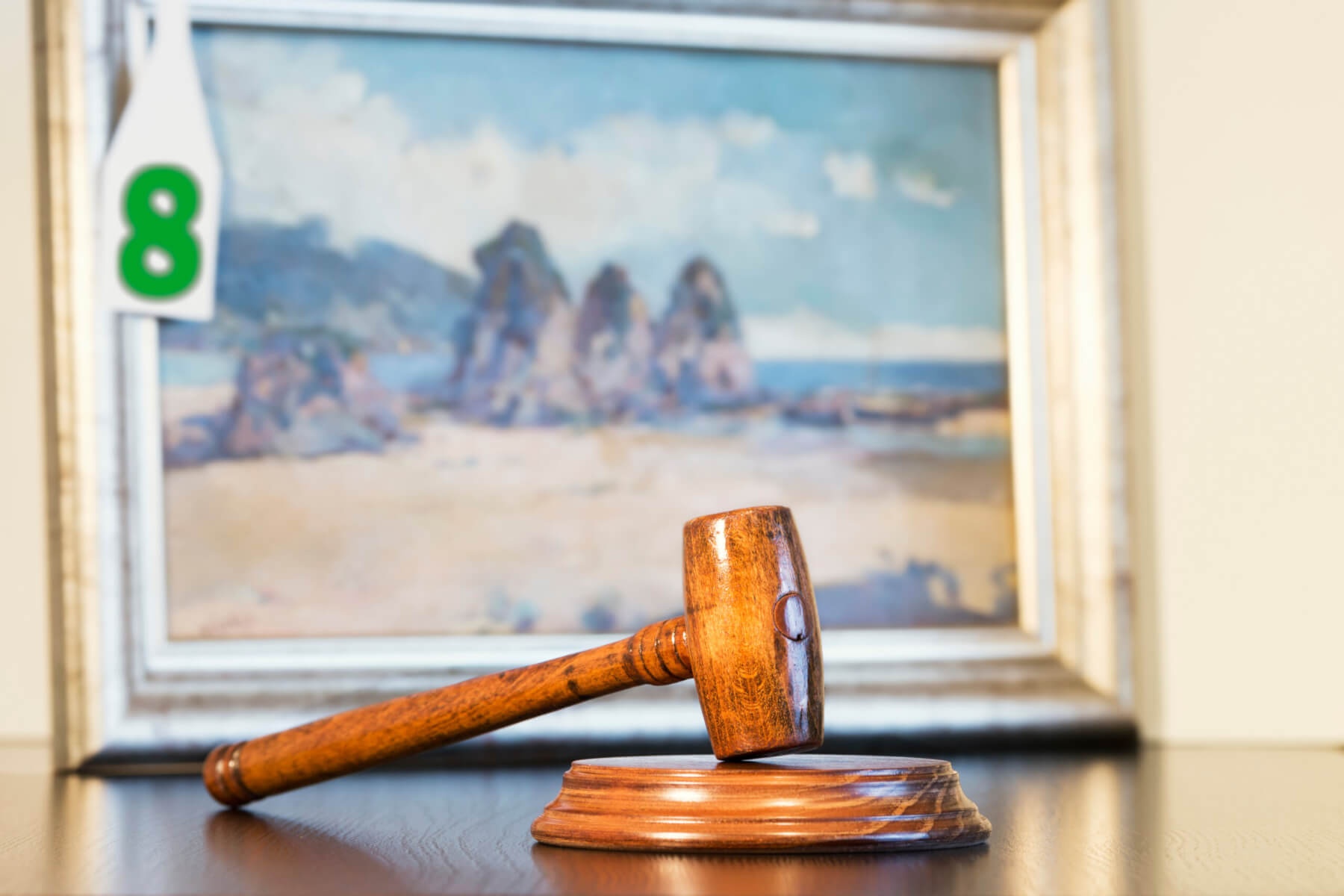 Investing in art has become an increasingly popular way to diversify investment portfolios, and over the last 10 years – apart from the disruption during the Covid pandemic – the art market has consistently outperformed the S&P 500.
However, post-Covid, the art market declined less than the anticipated 22% in 2022 and bounced back to stronger than pre-pandemic levels in the second half of the year, proving that the value of art is not necessarily subject to the same fluctuations as the global economy and can be used as a sound hedge against inflation and recession.
Further to the potentially high returns (the average annual return across all The Fine Art Group's investments is 14%, versus the average annual return of 8.9% on the S&P 500), investing in art can be a means to support local and global cultural institutions, to pursue the passion of collecting, and to establish a legacy. For more on creating a legacy through art collecting, read our blog.
What type of art should I invest in?
For investors, one of the most important pieces of advice to bear in mind is that the right piece of art is critical to a positive return. In recent years, the market has seen a shift towards contemporary art, with works by emerging and mid-career artists gaining popularity and driving up sales. In 2020, contemporary art accounted for 55% of total sales, up from 49% in 2019.
Returns rely heavily on purchasing the right artwork, which means the right artist, subject matter, condition, size, and countless other criteria. Advisors can assist investors to navigate the market to source the right artwork, negotiate optimal prices, arrange tax-efficient storage as required, and eventually the exit of the piece. For key criteria to consider when investing in art, click here.
Different Investment Structures for Investing in Art
In recent years there has been a surge in the number and types of structures available through which to invest in art. An art advisor, especially with experience in the art investment space, can be very well placed to guide investors in this space, not only providing due diligence on the investment structure but at a more granular level of advising on the artwork and the price level at which it is purchased.
Art Funds
Art funds are investment vehicles that allow investors to pool their money together to buy art. These funds are managed by professional investment managers who have expertise in the art market. Art funds can provide investors with access to a diverse range of artworks, as well as provide professional management and expertise. However, they often require high minimum investments and charge high fees due to the requirements to have audits and general partners overseeing the fund.
Private/Direct Investment
Private accounts are managed by individual investors (or their advisors) who buy and sell art on their own. This art investment method requires a significant amount of expertise and knowledge of the art market, as well as access to private auctions and galleries. Private accounts can provide investors with greater control over their art investments, but they also require a substantial amount of time and effort. An advisor can alleviate the requirement for the investor themselves to source, negotiate, and carry out due diligence on every artwork.
Fractionalization
Fractionalization allows investors to own a portion of a larger artwork. This can provide investors with access to valuable artworks that they may not be able to afford on their own. Fractionalization can also allow investors to diversify their art portfolios, as they can invest in multiple artworks with smaller amounts of capital. However, fractionalization can be complicated, and fees can be high.
Co-Investment
Co-investment allows investors to pool their money together to buy a single artwork. This can provide investors with access to larger, masterpiece artworks that they may not be able to afford on their own. Co-investment can also allow investors to share the risks and rewards of an investment with others. However, like fractionalization, co-investment can be complicated and does require legal expertise to set up.
How To Invest Sensibly in Art
With the influx of players into the art investment market and greater choice for the investor also comes an increasing number of pitfalls for investors to navigate. Read our tips on how to buy art like an expert, and mistakes to avoid, here.
For investors wishing to pursue investment themselves — via a private/direct investment — it may be prudent to find an advisor who can provide thought-leadership, education, and access in the art market, a notoriously opaque market to penetrate.
About the Author
Anita Heriot is President, North America of The Fine Art Group, a global appraisal and advisory firm focused on meeting the challenges of a continuously changing market in the collection of fine art and other valuables.
Learn, Access, Connect: TIGER 21 Members gain access to expert insights from global thought leaders at the top of their field. For more on the TIGER 21 Member Experience, click here.
Nothing contained in this article shall constitute, or should be construed as, constituting investment advice or a recommendation by any of the authors, "Anita Heriot" her company, "The Fine Art Group," or TIGER 21.
---