How High-Net-Worth Canadians Have Been Investing During COVID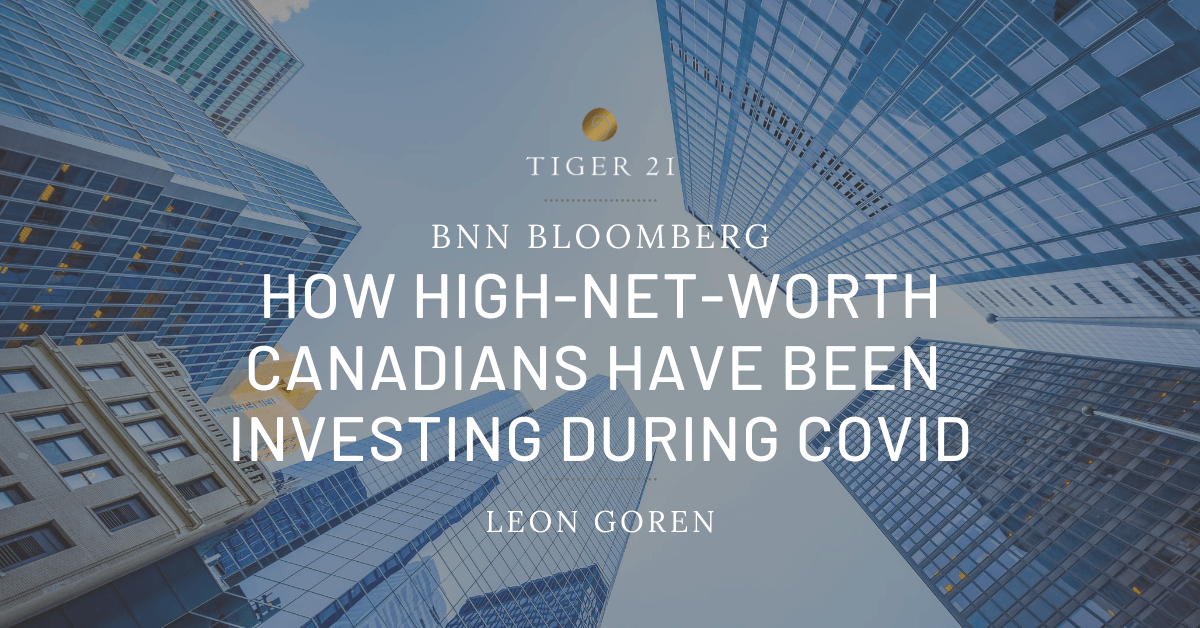 Toronto TIGER 21 Chair Leon Goren discusses with BNN Bloomberg where Canada's high-net-worth individuals are putting their money amid COVID-19.
The following topics were covered:
Members are thinking long term to preserve capital.
Cash holdings have been increased to an allocation of 19% from 12%, a record high due to the uncertainty of the market.
High-net-worth individuals are hedging risk by investing in gold and liquidating assets such as public equities, collectibles, and real estate.
Click here to watch the full interview
---