How to Create a Legacy Through Art Collecting Across Generations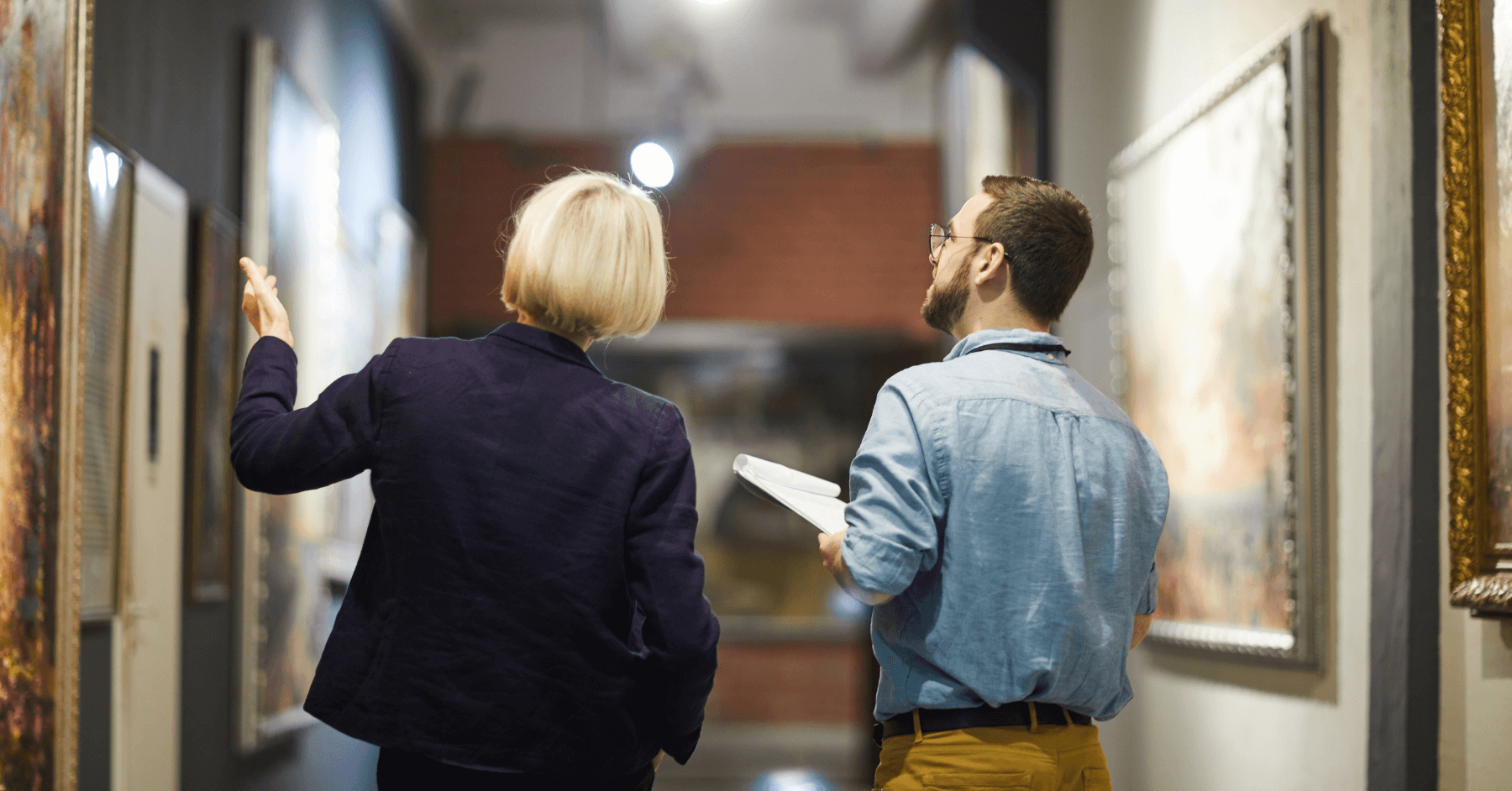 Anita Heriot is President, North America of The Fine Art Group, a global appraisal and advisory firm focused on meeting the challenges of a continuously changing market in the collection of fine art and other valuables.
It makes me feel like we are stronger together when we are all enjoying the same excitement towards collecting and learning about art. Making decisions for our investment portfolio gives everyone a voice!

Kelly Rhea, TIGER 21 Member
Art collecting can bond family generations, and nothing demonstrates this better than my own experience, which put me on the path to becoming an art advisor. I grew up in an art collecting family, but in my youth, I wasn't quite sure of exactly what "art collecting" meant. I was aware that my grandfather traveled to Belgium and France with his friend and art dealer, Gaston de Havenon, to find the best examples of African Art. At dinner, he regaled us with stories of their adventures searching for the perfect piece to add to an art collection he considered not only valuable, but also a legacy needing to be managed. He also grew up in an art collecting family with his mother, Rebecca, holding salons for artists in their Greenwich Village home on Bedford Street. To him, going to museums and studying art history was "a requirement for being a civilized human."
My grandfather left pieces of his art collection to my mother and me, along with a list of the artworks and their estimated values written in pencil on a piece of paper. So even though we were not privy to his acquisition process, we inherited the job of deaccession – the removal of a piece of art from a building, museum, or gallery with the intent to sell the piece – causing us to quickly learn how to negotiate with specialists at Sotheby's, a skill I use to this very day. We sold most of the art at auction but kept some of the less valuable but more sentimental pieces. This family education and exposure to fine art paved my path in life and proved to me that art collecting across generations brings family members closer together and ensures that the investment in an art collection will be a relevant and important part of a family legacy.
Over the last five years, I worked with many families, including TIGER 21 families, on how to start an art collection and create connections across generations, using three different models or approaches: exposure, inclusion, and immersion. The following model summaries and case study from the TIGER 21 community show just how art can unite family members across generations and help to create a lasting legacy along with a well-rounded investment portfolio.
The Exposure Approach
The goal of the exposure approach is focused on how to build an art collection around the family home.
It is the approach most appropriate for families with young children. No matter what the age, the children are never too young to be part of the acquisition process. They can be exposed through furniture, pottery, portraits, as well as books. High resolution copies of favorite illustrations can decorate their rooms.
To acknowledge the home's history, you can acquire fine decorative art and select furniture pieces reflecting the location and period of the property. The art collection can also honor the legacy of the people who were indigenous to the roots of the property while providing an investment that is educational and of historical relevance, but also diversifies the family's portfolio and provides stability.

The Inclusion Approach
The goal of the inclusion approach is to introduce children to the basics of collecting by incorporating them into the process. While acquiring works for a client, we include their children in the process of choosing the artwork for their rooms. As a result, they can be introduced to "blue chip" artists and an art guide can be created for the collection so that the kids would understand the artists in the collection.
The Immersion Approach
With the immersion approach, the goal is to bring all generations of a family into the process of collecting by focusing on education, due diligence, and the financials around acquisition. This approach works best when all family members are adults.
TIGER 21 Case Study: Art Collecting Process Across Three Generations
Background:
Two TIGER 21 Members, siblings Kelly Rhea and Ryan Broyles, decided they were interested in acquiring art for investment, and they wanted their mother and one of their daughters to participate. The siblings' knowledge of art was strictly limited to art history classes in school. Only their mother had a real foundation in art history.
Approach:
To help them reach their goal of acquiring additional pieces to add to their investment portfolio, The Fine Art Group created a full immersion approach experience since all parties involved are adults and additional education was required. The approach prescribed included programming to teach the fundamentals of art history through webinars, visits to museums and auction previews, teaching them how to determine the value of artwork, and helping them understand pricing and the auction process.
"This process has exposed me to so many different artists and works of art over the past several years," Broyles said. "I feel like I have been taking master classes in art history. I'm very fortunate to have access to their expertise and knowledge."
Rhea called the experience incredible. "We felt like veteran collectors," she said. "The Fine Art Group took us behind the scenes and escorted us through museums and auction houses to see the most incredible pieces of art. I felt more invested in the process of visiting because I felt like we could end up purchasing one of the pieces we were being shown. Truly a wonderful experience for myself, my husband, and daughter."
Plan of Action:
After two years, the family decided to focus on landscape painting as the heart of the art collection. This choice was made after The Fine Art Group provided presentations for art acquisitions along with their opinion of the work. Together we created a consensus and plan of action.
Once a work was acquired, it was sent to storage in Delaware, where there is no state sales tax, and then sent to a museum for exhibition. Each family member received a high-resolution copy of the art acquisition so that everyone could enjoy the artwork. The family even had the experience of guaranteeing a work at auction, which is typically a financial opportunity offered only to known collectors and dealers in the industry.
Building Expertise and Family Unity:
"An art auction can feel like an intimidating process that is only for those with years of experience," Broyles said. "Working with an expert demystified this process and made it accessible to those willing to learn and open to the experience. Clear expectations were set, which produced the best outcome; for example, you may or may not be the successful bidder but you know the price you pay will be appropriate for the work if you are the successful bidder."
Rhea pointed out that when you think about things that bring families together, you usually think about things like sports, music or gardening. "For our family it has become collecting art together," she said. "It makes me feel like we are stronger together when we are all enjoying the same excitement towards collecting and learning about art. Making decisions for our investment portfolio gives everyone a voice! I'm proud of the way we respect and defer to each other and appreciate each one's different aesthetic preferences. It makes our collection better to have different opinions and viewpoints with our age range from 26-73."
"Our family now has dinner table discussion around art," Rhea continued, "This would not be possible without this experience and opportunity."
---