Investing in Cryptocurrency: TIGER 21 Member Perspectives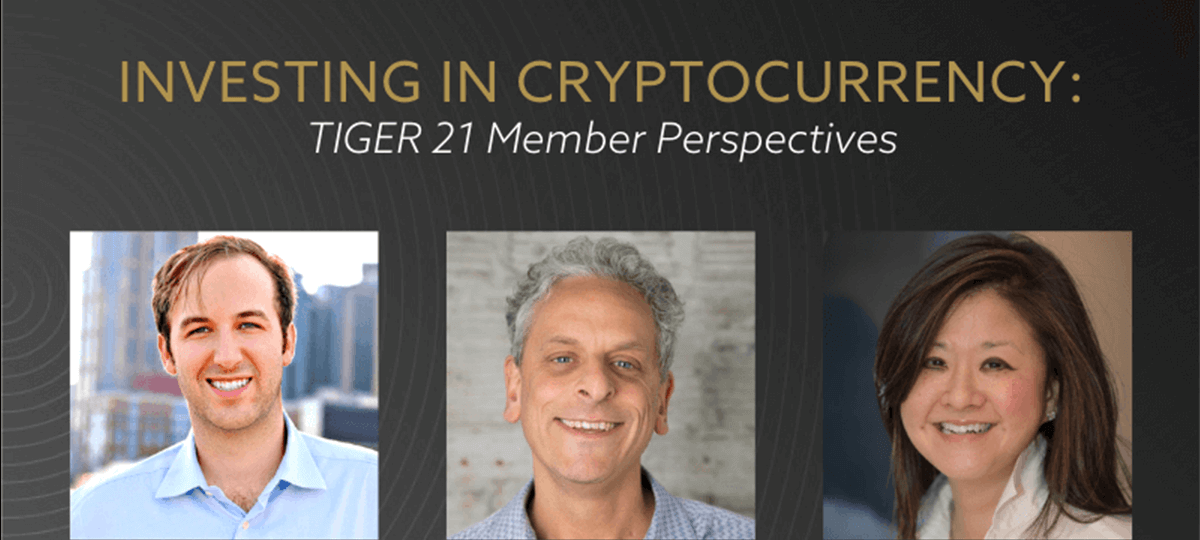 In October 2021, the price of Bitcoin passed $66,000 for the first time. This peak came on the heels of the debut of the first U.S. Bitcoin-linked exchange-traded fund, ProShares Bitcoin Strategy ETF, all of which indicates yet another spike of interest around investing in cryptocurrency.
This renewed interest in investing in cryptocurrency has also registered in other venues, including Google searches. The terms "Bitcoin" and "cryptocurrency" have enjoyed significant spikes of their own in the last year, according to Google Trends. Search interest for the term "Bitcoin" hit highs in January and May and then settled in at 58% higher in October 2021, as compared to October 2020. Searches for the term "cryptocurrency" increased twelvefold in the last 12 months, revealing greater interest in the concept that goes beyond Bitcoin.i
A recent TIGER 21 Member poll revealed that our high-net-worth community is divided on the topic of investing in cryptocurrency. 27% of respondents were bullish on crypto, while a similar percentage, 28% were bearish. The majority of the community remained neutral. However, it is evident that there is increasing interest in cryptocurrency as the same question was asked of Members three years earlier and results showed that 15% were bullish back then compared with 27% today while 52% were bearish vs. 28%.
TIGER 21 Member Poll:
Are you bullish, bearish, or neutral on the cryptocurrency market?
27% – Bullish 28% – Bearish 45% – Neutral
Additionally, fewer than one-third of TIGER 21 Members have initiated or increased their cryptocurrency investments in the three-month period prior to the poll:
Have you initiated or increased on investment in cryptocurrency in the last three months?
30% – Yes 70% – No
Given the rising interest in crypto overall, we also polled the TIGER 21 community of high-net-worth investors and entrepreneurs to understand which areas Members favor for investing in cryptocurrency. Ethereum and Bitcoin were the most popular, followed by crypto funds and alternative coins:
During the last three months, have you invested in . . . ?
(Select all that apply)
Ethereum
32%
Bitcoin
31%
A Crypto Fund
21%
Dogecoin
3%
Another Coin
13%
To get some additional perspective, we gathered three Members of TIGER 21's Crypto Member Network, each of whom are heavily invested in the crypto space. In a discussion facilitated by Nashville TIGER 21 Chair, Jeff Hays, these three Members shared the following insights: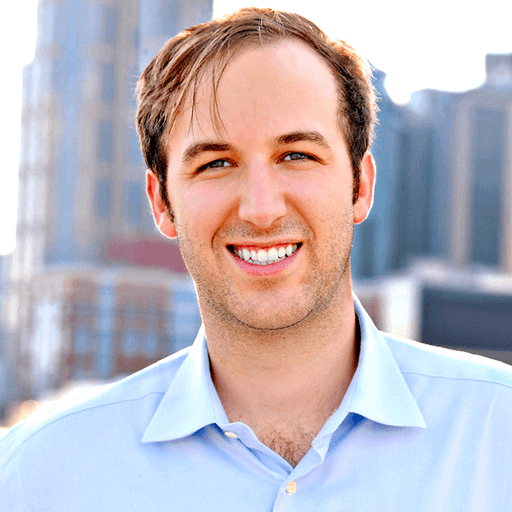 TIGER 21 Member David Bailey, Founder and CEO of BTC Inc, is all in on Bitcoin.
In his words: "In 2018, I made the ideological decision to refocus my energy solely on Bitcoin. For me, Bitcoin is really about investing into human potential—investing into what free money can do for the world."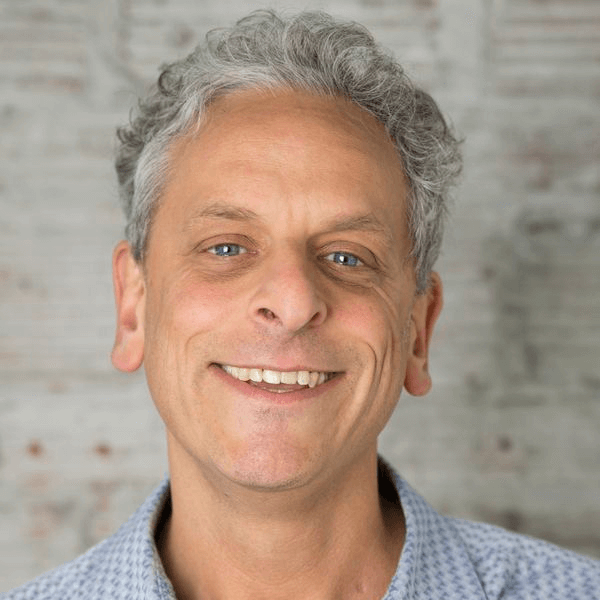 TIGER 21 Member Andy Sack, Managing Partner at KeenCrypto LLC, is also enthusiastic about Bitcoin, as well as Ethereum and a few alternative coins:
"I'm very bullish on both Bitcoin and Ethereum. My personal assessment is that the wind is shifted in favor of Ethereum. I like the Ethereum alternatives as well—Solana and Avalanche, to name two."
TIGER 21 Member Sherry Witter, Managing Partner, Co-Founder & CIO at The Witter Family Office, has a number of different areas she's invested in:
"Bitcoin obviously is a basic staple. I also like Litecoin, Ethereum, and Ripple, along with a lot of other coins. Each coin has its own purpose and there are some great funds out there as well."
Let's take a deeper dive into the investment opportunities that most interest the TIGER 21 community.
Ethereum / Ether (ETH)
TIGER 21 Popularity Index: Highest at 32%
Launch Date:
2015
Circulating Supply of ETH as of 10/27/2021:
118,100,808.06 ETH
Maximum Supply of ETH:
No upper limit
Mined:ii
Yes
Conceived in 2013 by programmer Vitalik Buterin and launched in 2015, Ethereum is a blockchain network designed to power both its cryptocurrency, Ether (ETH) and decentralized apps (dApps). Its goals? Financial services untethered from banks and financial institutions, a powerful peer-to-peer network and a private internet that's not controlled by any government or company.iii
Fast Facts About Ethereum / Ether (ETH):
Unlike Bitcoin, there's no upper limit on the number of Ether that can be mined. However, the yearly available supply for mining is capped at 18 million ETH.
One game built on the Ethereum platform, CryptoKitties, became so popular that it clogged the entire Ethereum network. The app's surge in popularity, which allows users to purchase, breed, and sell virtual cats, offers a peek at the potential for the metaverse and the role blockchain networks will play in creating that arena.
Ethereum is becoming the digital currency of choice for purchasing NFTs, with a piece called "The First 5000 Days" by Mike Winkelmann, known professionally as Beeple, going for more than $69 million in Ethereum.iv
The biggest thing that I'm looking for in a cryptocurrency is: Does it have a vibrant community of really smart builders doing cool things? I think Ethereum checks that box.

David Bailey, TIGER 21 Member
Bitcoin (BTC)
TIGER 21 Popularity Index: Second-highest at 31%
Launch Date:
2009
Circulating Supply of BTC as of 10/27/2021:
18,856,050.00 BTC
Maximum Supply of BTC:
21 million
Mined:v
Yes
Invented in 2008 by an unknown person (or group of people) going by the name Satoshi Nakamoto, Bitcoin was designed as a "purely peer-to-peer version of electronic cash" according to the original white paper written by its founder. It quickly became the most commonly known cryptocurrency.
Fast Facts About Bitcoin (BTC):
El Salvador adopted Bitcoin as legal tender in October 2021. Today, the government holds 1,120 Bitcoin, worth more than $68 million as of late October.vi
Estimates suggest that 20% of Bitcoin—around 3.7 million—are locked in wallets that their owners no longer have access to.vii
The last Bitcoin will be mined in 2140.viii The network currently incentivizes miners to power the blockchain with a Block Reward in Bitcoin. Additionally, users can add transaction fees to incentivize miners. Once there are no more Bitcoins to mine, the reward system is expected to shift toward solely transaction fees.ix
Bitcoin in particular has established itself as the leading digital currency in the world. I believe that Bitcoin is a fantastic hedge against the monetary systems and, specifically, inflation.

Andy Sack, TIGER 21 Member
Cryptocurrency Funds
TIGER 21 Popularity Index: Third-highest at 21%
A cryptocurrency fund offers the opportunity to invest in cryptocurrency without buying or selling any actual coins. In this field, you'll find options such as:
Index Funds – Funds like the Bitwise 10 Crypto Index Fund (BITW), which tracks the total return of the 10 most highly-valued cryptocurrencies, are a simple way to spread an investment across a number of coins, while betting on the future of crypto as a whole. Other funds may focus on companies leveraging cryptocurrency or blockchain technology as a whole, offering investors the opportunity to bet on the future of the arena.
Exchange Traded Funds (ETFs) – With the recent arrival of the ProShares Bitcoin Strategy ETF (BITO) and the Valkyrie Bitcoin Strategy ETF (BTF), cryptocurrency ETFs are getting more attention than ever. Although ETFs are attractive to investors who don't want to jump through the hoops of owning cryptocurrency directly, the annual fees can be high.
There's so much opportunity at whatever level you want to invest in, whether you want to invest in venture capital, invest into the projects directly, or invest in crypto funds.

Sherry Witter, TIGER 21 Member
Dogecoin (DOGE)
TIGER 21 Popularity Index: 3%
Launch Date:
2013
Circulating Supply of DOGE as of 10/27/2021:
131.88B
Maximum Supply of DOGE:
No upper limit
Mined:x
Yes
Based on an Internet meme featuring a Shiba Inu, Dogecoin's creators admitted to starting the cryptocurrency as a joke.xi The price of Dogecoin has rallied in late October 2021, with many wondering whether it's time to take Dogecoin—as well as its new rival coin, Shiba Inu—more seriously.
Fast Facts About Dogecoin (DOGE):
Dogecoin's rise has been bolstered by the influence of Elon Musk, who has Tweeted extensively about Dogecoin.
One of the project's creators, Billy Markus, sold all his Dogecoin in 2015 and is no longer invested in the project.xii
4 More Cryptocurrencies to Watch
In addition to the four options mentioned above, 13% of TIGER 21 Members reported investing in other coins. Below, you'll find a quick run-down of four other coins mentioned by our experts who participated in our TIGER 21 Cryptocurrency Roundtable.
Litecoin (LTE)
Launch Date:
2011
Circulating Supply of LTE as of 10/27/2021:
68,843,995.25 LTE
Maximum Supply of LTE:
84 million
Mined: xiii
Yes
Often called the silver to Bitcoin's gold, Litecoin was based on Bitcoin's original source code. Although Bitcoin's total value is significantly larger than Litecoin's, Litecoin has a much faster average transaction confirmation time—four times faster than Bitcoin's,xiv making this an attractive coin to watch.
Ripple (XRP)
Launch Date:
2012
Circulating Supply of XRP as of 10/27/2021:
47,015,237,181 XRP
Maximum Supply of XRP:
100 billion
Mined: xv
No
Ripple is an open-source developer platform, currently focused largely on payment solutions. The cryptocurrency used within the Ripple network, is technically called XRP, although it's often referred to as "Ripple." With products in commercial use and partners like Santander, Bank of America, and American Express, Ripple is gaining significant traction within the financial arena—and significant interest from investors.
Solana (SOL)
Launch Date:
2020
Circulating Supply as of 10/27/2021:
301,094,736
Maximum Supply:
No upper limit
Mined: xvi
No
A decentralized blockchain platform, Solana is an open-source project created by the Solana Foundation, which is based in Geneva. Often compared to Ethereum, Solana markets itself around fast transaction times and low transaction fees. Its native coin is also called Solana (SOL). Like many other coins, it has enjoyed a meteoric rise since 2020. Solana started out in 2020 at $1.79 and peaked in late October at $210.10.xvii
Avalanche (AVAX)
Launch Date:
2020
Circulating Supply as of 10/27/2021:
220,286,577
Maximum Supply:
720 million
Mined:xviii
No
Avalanche is a blockchain platform for decentralized apps, similar to Solana and Ethereum. Ava Labs, the company behind Avalanche, is aiming to be initially competitive in the decentralized finance (DeFi) space, with plans to expand into traditional finance. The company recently raised $230 million from a recent sale of its native token, Avalanche (AVAX), with a number of established crypto funds among the network's backers.xix
Dive Deeper into Cryptocurrency Investing
Like the early days of the dot-com boom, the cryptocurrency space is developing rapidly. With new coins, blockchain networks and applications emerging nearly daily, the opportunities and challenges are both myriad and constantly evolving.
New possibilities will unfold, especially within the metaverse. Existing platforms will be tested by increased traffic. Consolidations of some technologies will occur. If you're considering investing in cryptocurrency, the only thing that's certain is that change, market disruption, and innovation will continue to characterize this vibrant and expanding industry.
---
i https://trends.google.com/trends/explore?date=2020-10-31%202021-10-31&geo=US&q=cryptocurrency,bitcoin; accessed 11/3/2021
ii Chart sources: https://www.ig.com/en/cryptocurrency-trading/cryptocurrency-comparison; https://coinmarketcap.com/currencies/ethereum/; accessed 10/27/2021
iii https://ethereum.org/en/what-is-ethereum/
iv https://www.nytimes.com/2021/03/11/arts/design/nft-auction-christies-beeple.html
v Chart sources: https://www.ig.com/en/cryptocurrency-trading/cryptocurrency-comparison; https://coinmarketcap.com/currencies/bitcoin/; accessed 10/27/2021
vi https://www.msn.com/en-us/money/markets/el-salvador-adds-nearly-25-million-in-bitcoin-to-state-coffers-says-president/ar-AAQ1FFH; https://exchangerates.org/1120-bitcoin-to-usd; accessed 10/28/2021
vii https://www.nytimes.com/2021/01/13/business/tens-of-billions-worth-of-bitcoin-have-been-locked-by-people-who-forgot-their-key.html
viii https://www.fool.com/the-ascent/cryptocurrency/articles/7-facts-about-bitcoin-that-will-surprise-you/
ix https://river.com/learn/what-will-happen-after-all-bitcoin-mined/
x Chart sources: https://www.cnbc.com/2021/05/07/what-is-dogecoin.html; https://coinmarketcap.com/currencies/dogecoin/; accessed 10/27/2021
xi https://www.barrons.com/articles/dogecoin-started-as-a-joke-now-its-too-important-to-laugh-off-51620229273
xii https://twitter.com/BillyM2k/status/1355694247526035458
xiii Chart sources: https://www.ig.com/en/cryptocurrency-trading/cryptocurrency-comparison; https://coinmarketcap.com/currencies/litecoin/; accessed 10/27/2021
xiv https://www.gemini.com/cryptopedia/litecoin-vs-bitcoin-blockchain
xv Chart sources: https://coinmarketcap.com/currencies/xrp/
xvi Chart sources: https://coinmarketcap.com/currencies/solana/
xvii https://coinmarketcap.com/currencies/solana/
xviii Chart sources: https://coinmarketcap.com/currencies/avalanche/
xix https://techcrunch.com/2021/09/16/avalanche-raises-230-million-from-private-sale-of-avax-tokens/
---