Investing in Art for Beginners: How to Buy Art Like an Expert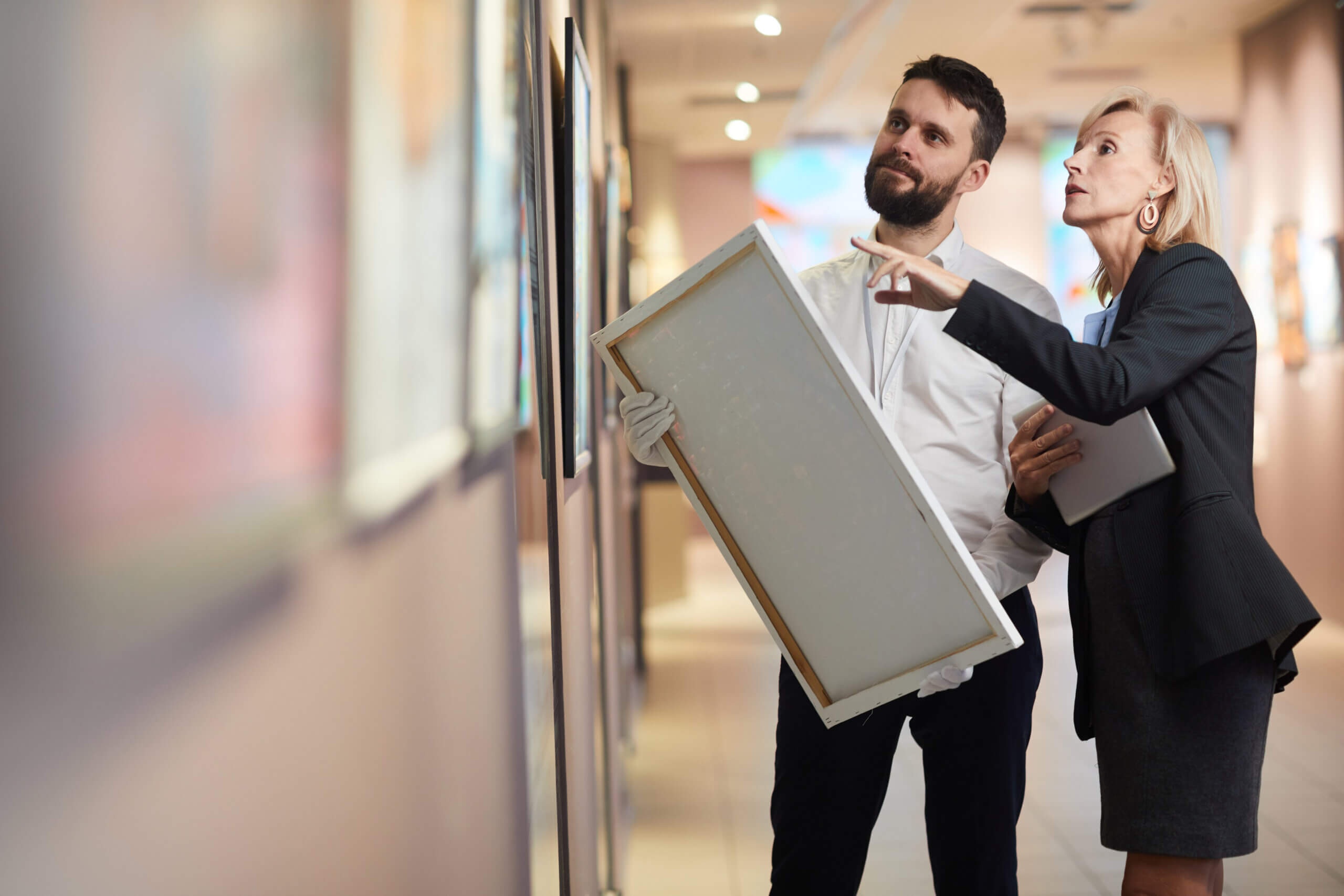 Anita Heriot is President, North America of The Fine Art Group, a global appraisal and advisory firm focused on meeting the challenges of a continuously changing market in the collection of fine art and other valuables.
As an experienced art advisor, I encounter clients who are highly intelligent and successful yet have made very preventable mistakes when investing in artwork. These mistakes have resulted in wasted money and time. After many years in the world of art investment, I have witnessed certain common pitfalls, which can be avoided using the business acumen my clients use in their professional lives.
More specifically, I often have clients who have sold their businesses for hundreds of millions of dollars and have become very wealthy individuals virtually overnight. After the shock of newfound wealth wears off, these individuals often purchase a very expensive home, which then leads to hiring an interior designer and visiting art galleries to outfit their new home.
This is when I find that my clients often face challenges. Art dealers often assure individuals who are new to fine art investment that a given artist is on an upward trajectory and offer "discounts" on the artwork. Though many clients may like the art for its visual appeal, the actual value of this asset remains a mystery to them.
Many of these individuals are extremely successful business men and women and are often entrepreneurs who have engaged some of the best and brightest advisors. Each decision that led to their professional success was informed and guided by value and investment principles, yet this was not applied to their art investments strategy
The following are the top beginner art investment mistakes, which can be easily overcome by implementing a few best practices.
6 Art Investment Mistakes to Avoid:
Buying art from your designer. A designer's main objective is to design an aesthetically pleasing space where items look good together and fit in with an overall pre-determined scheme. Assume that whatever you buy from your designer will have a primarily decorative value, and not necessarily be suitable for investment. You can buy from your designer but set a threshold of $10,000. Seek outside art experts if you are spending more than $10,000.
Buying art on vacation. While on vacation, you may enjoy visits to galleries. Keep in mind that a gallery is a primary market sale channel and will charge a retail price for the artist. If the artist does not have a strong secondary or auction sales record, the price you pay at the gallery may not correspond to the actual asset value. Gallerists tend to be passionate about their artists, and it is very possible to be tempted to spend $100,000+ on a work, but the actual value of the asset could be a fraction of what they are selling it for.
Bidding at auction. If you bid at auction, know when to stop. The auction estimates are strategically priced low to entice bidding and create an emotional response, thereby encouraging high bidding. Seek advice from an outside art advisor so that you come up with a pre-planned ceiling for your bid.
Buying big names. Just because you have heard of the artist, does not mean that the work of art actually has any value. For example, I had a client who was so proud of a Monet print they had purchased. However, they were unaware that Monet had never created any prints.
Buying from an art advisor. Anyone can call themselves an "art advisor," but there is no license or certification process. Be sure to do your due diligence before hiring any Art Advisor, and make sure there is a contract in place.
If it is too good to be true…Avoid it. Stay away from buying artwork that is priced too low and where there is pressure to buy quickly. Too many times, those are the works that are not authentic or have been over exposed.
How to Invest in Art Successfully:
Seek advice. Would you buy a business without doing your due diligence? Would you acquire a stock without understanding the company? Treat your acquisition of artwork with the same level of due diligence. Hire an independent firm who can do the analytics for you to determine the best price.
Ensure that your art advisor is bonded. Ask your advisor about their Errors & Omissions (E&O) insurance and coverage of the artwork in case of loss. Only work with an art advisor who works from a contract. The contract is to protect you, the buyer.
Take the view that collecting art is a long-term process. Avoid purchasing too much too quickly. If you take your time, you will buy greater quality and your fine art investment will hold its value.
Be willing to lose more than you win at auction. Discipline is essential to the acquisition process. Walk away if the piece is too expensive. There will be another work.
If you are buying for investment, set a threshold per piece and stick to it. Make sure to have a ceiling for your bid. Be aware that the analytics have shown that a price point between $1 million and $3 million has the highest chance of increasing in value.
Have an art advisor and your designer work collaboratively on your project. When I work with clients,we frequently work in collaboration with our client's architect and designer.
Do market analytics before acquiring artwork from a gallery. A market analytics report will provide you with the asset value of the work of art and the highest price you should pay.
Buy what you love. Unless you are specifically buying for investment and do not plan on living with the work, buy an artwork that you love.
With all of this in mind, I encourage you to apply some professional judgment when acquiring art. There are hundreds of cautionary stories I could share about fake artworks, inflated prices, and auction battles, but the key point is that in the long run, if you seek proper advice when you start buying art, you will save a lot of money – and potentially heartache – by getting it right the first time.
Nothing contained in this article shall constitute, or should be construed as, constituting investment advice or a recommendation by any of the author, "Anita Heriot," her company, "The Fine Art Group," or TIGER 21.
Other TIGER 21 Insights you might be interested in:
---